Music For Little People is a successful pre-school music teaching programme and is currently recruiting new teachers. If you have a genuine care for children, guaranteed reliability and a proven musical ability this is a business opportunity that will allow you to work flexible hours. Music for Little People was launched in 1996 by Karen Dickinson MA LTCL to provide pre-school children with a fun and educational approach to learning about music. Karen has taught pre-school music classes since 1983 and has an MA in Music Education from London University Institute of Education, where her special study was music provision for the under five age group.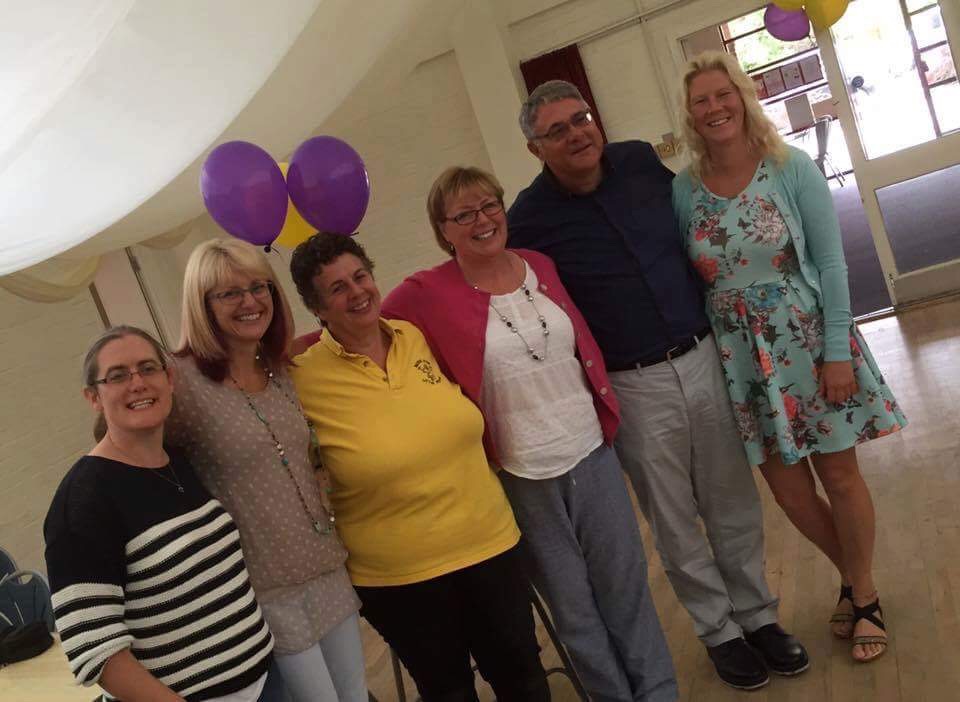 The Music For Little People programme has a structured curriculum that acknowledges that the pre-school years are a critical period for learning and that a strong foundation can be laid in these early years for later achievement. The programme also provides a strong basis for later instrumental classes. The programme makes a significant contribution to the following six areas of learning, which are crucial to the early development of children:
Personal, Social and Emotional Development: Music encourages co-operation with others and builds up individual confidence, enabling children to work both as part of a group and independently.
Communication, Language and Literacy: Language development benefits from a wide range of songs and rhymes and listening skills are improved by concentrating on a piece of music.
Mathematical Development: Many of the songs used reinforce the sequence of numbers up to and down from ten.
Knowledge and Understanding of the World: Music plays a significant role in teaching us about the world in which we live through songs, music and stories from other cultures.
Physical Development: Finger rhymes and action songs give plenty of opportunity for refining motor-skills and co-ordination. When moving to music, children show that they can move confidently and imaginatively with increasing control and awareness.
Creative Development: Through music, art and stories, children show an increased ability to use their imagination, to listen and to observe. The use of music as a channel for the emotions is one of the most important areas of creative development.
As a Music For Little People teacher you will receive training and advice on all aspects of running your classes. This will involve a proven curriculum and methodology, as well as advice and an administration manual dealing with advertising, managing telephone calls and other business skills needed to run your classes. Continuing advice and support will be provided to ensure your business grows successfully. There will be room to apply your own creative flair to your work, yet you will be using a proven and trusted method that works with young children and their parents.
As well as being rewarding financially, Music For Little People teachers experience great satisfaction in their work. The children and their parents appreciate you and the work you do is valued. You will feel great about your involvement in young children's lives and will gain a huge satisfaction from watching them develop musically, socially and cognitively under your guidance.
Music For Little People classes can be a business that provides you with a substantial income, or you may run a few classes; the number of classes you run is up to you and could include weekends and evenings if you wish. You will benefit directly from your own hard work and, as you set your own hours, there is also time for yourself, your family and other commitments.
Music For Little People is obviously looking for special people to join this successful programme. As a Music For Little People teacher you are likely to have the following attributes:
A proven musical ability.
A natural and accurate singing voice.
The ability to reproduce rhythmic patterns accurately.
Some teaching experience and/or experience working with young children.
A love of children and the understanding that children need to learn
through all five senses.
The ability to relate well to children AND their parents.
Guaranteed reliability and commitment.
If you are interested in learning more about becoming a Music For Little People teacher, please contact Karen Dickinson